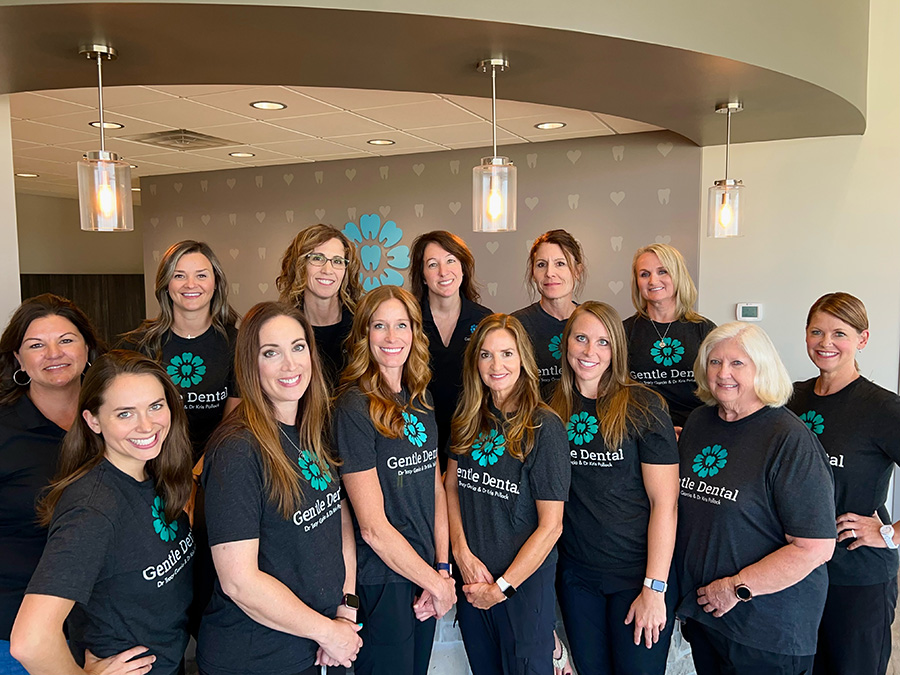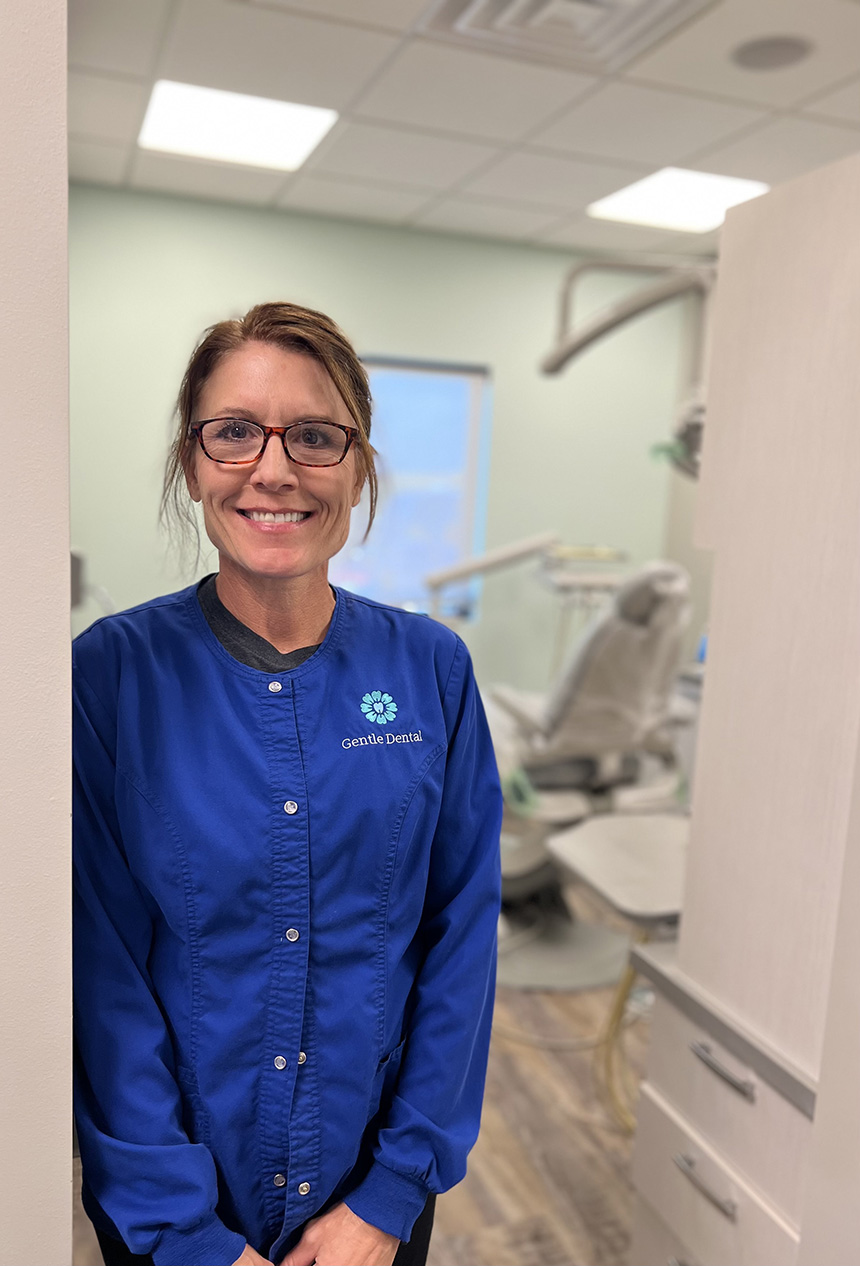 Beth
Hygienist
I have been a hygienist since 1988. My husband and I live in rural Cortland, NE.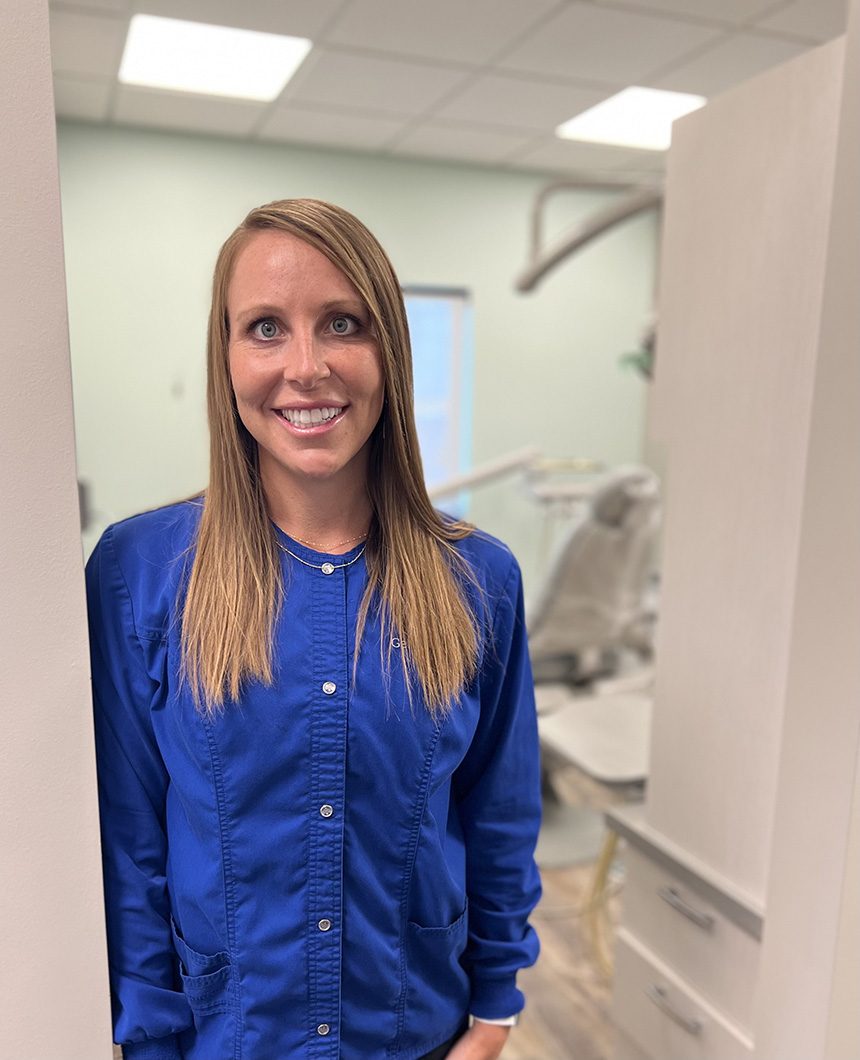 Jamie
Hygienist
I graduated dental hygiene school and joined the team in 2011, As a hygienist, I work closely with our doctors and monitor our patients' dental and periodontal health. The best part of working here, I would say, is not only getting to know the patients, but having the opportunity to make a difference in their lives every day. I love to educate people on how to improve their oral health and establish relationships with our patients. It is super satisfying to see someone come back with dramatically improved gum health. I always say that I appreciate and am so lucky to work with fantastic doctors. Outside of the office, I love spending time with my husband and our 2 spoiled mini schnauzers! I love and enjoy working out daily and to be outdoors enjoying the sun.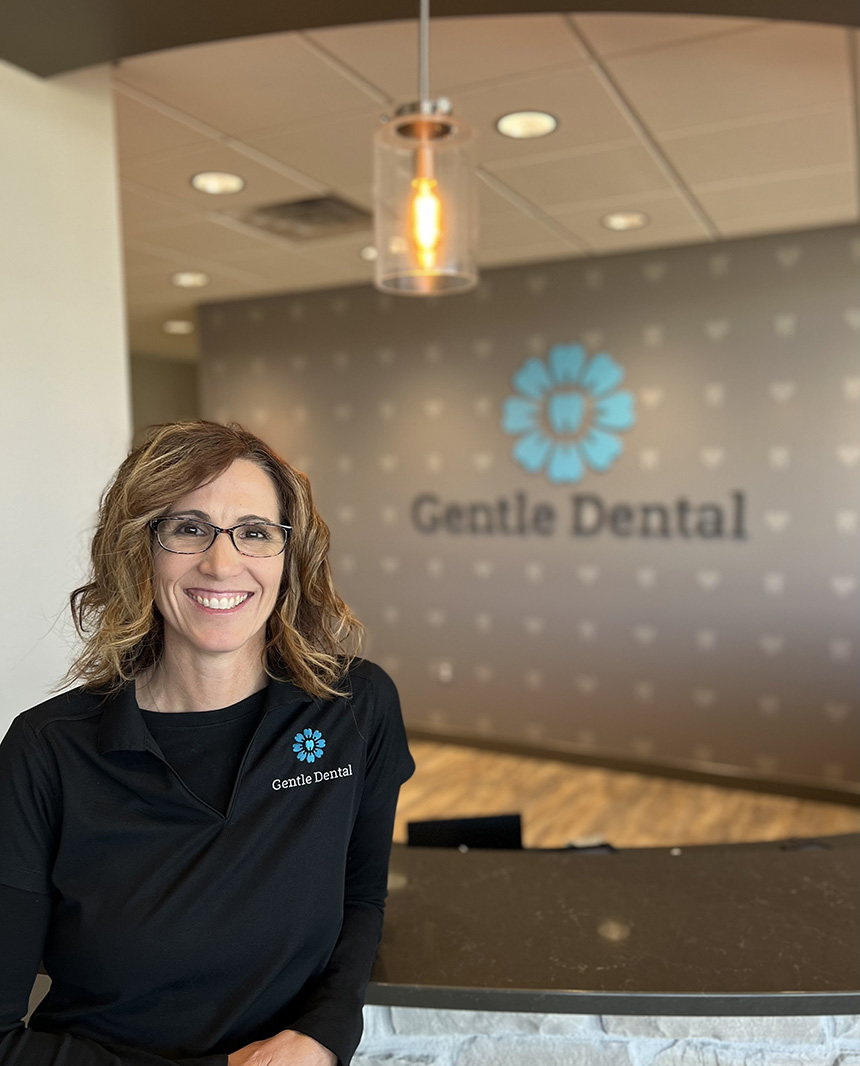 Nicole
Office Manager
I have been working in the dental field administratively since 2014. I joined the team at Gentle Dental early in 2018. I enjoy the staff here and of course the patients are always fun to visit with! I moved here from Massachusetts in 1996 to manage a horse farm south of Lincoln. When I am not working here, I enjoy working at horse shows and spending time with my husband Dan and our 2 grown kids.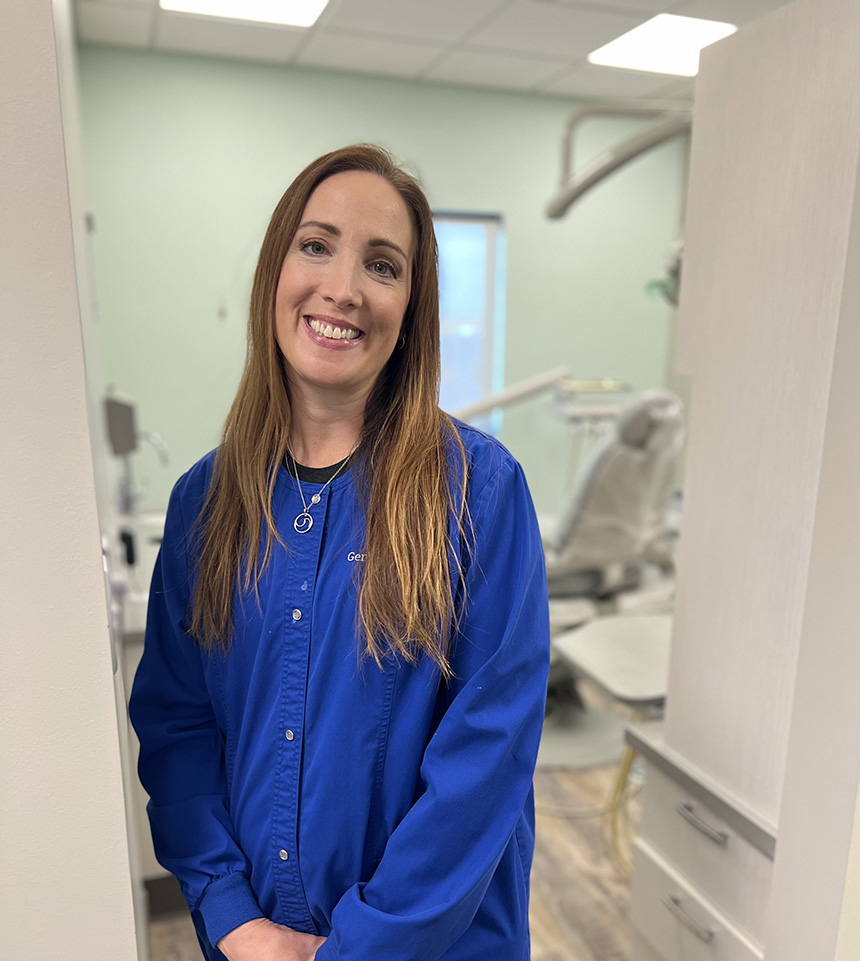 Julie
Dental Hygienist
I have had the privilege of working as a dental hygienist since 1998. I graduated from the University of Nebraska Medical Center with a Bachelor's of Science degree in Dental Hygiene. I absolutely love my job and am fortunate to have inspiring and professional employers and co-workers. We are all a team at Gentle Dental. Our goal is to treat you with excellence! In my non-dental life, I enjoy acreage life with my husband, three daughters and Vizsla dogs. I am an avid reader, enjoy documentaries, music, theater and fitness. I look forward to serving you and helping you maintain your oral health!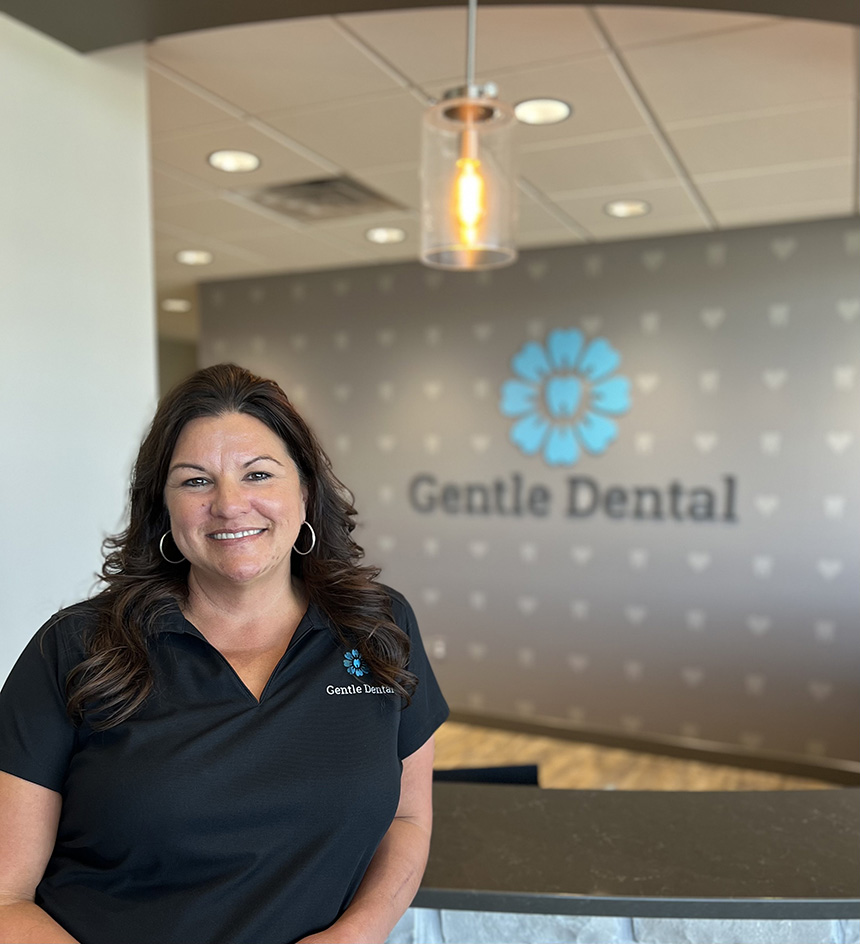 Miriam
Patient Coordinator
I grew up in Hebron, NE and pursued an education in Medical Technology from Northwest Missouri State University and spent many years working in clinical medical laboratory. I joined the Gentle Dental team in the summer of 2019 after being a patient here for many years. I have truly enjoyed getting to know both the staff and patients here.
When I am not working, I enjoy cooking, yardwork, traveling, entertaining friends and spending time with my husband Darren, our 3 grown children and all of the chores that come with living on our acreage near Crete.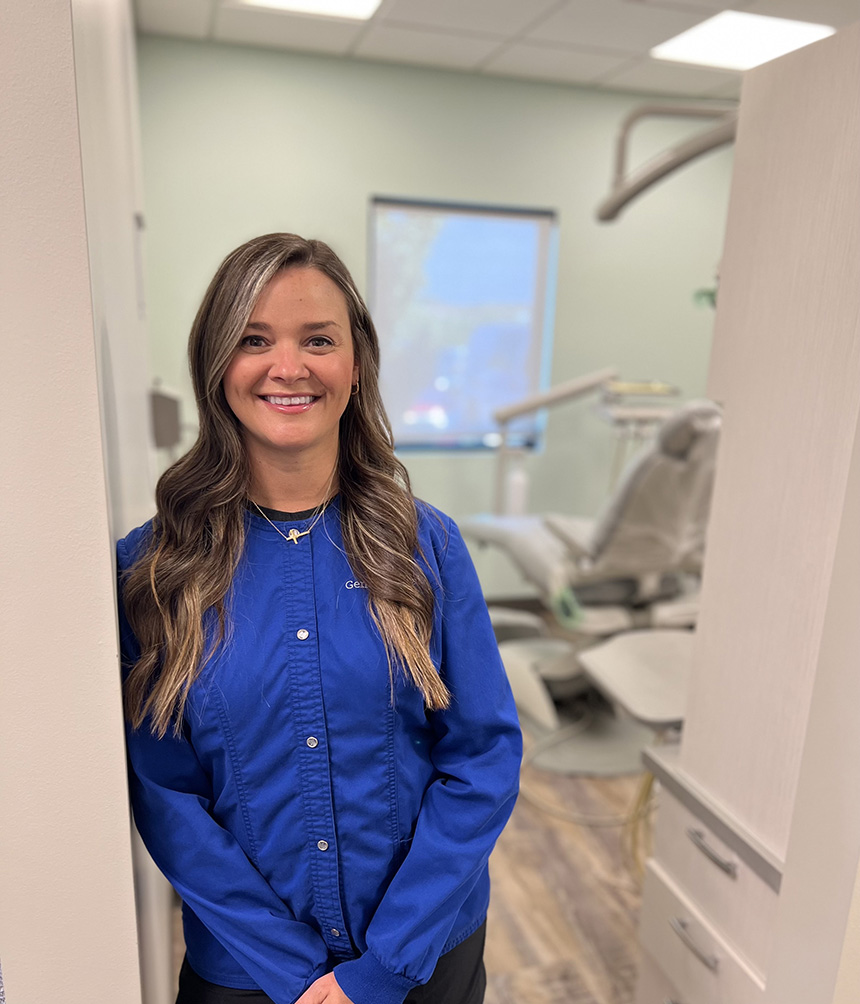 Courtney
Dental Assistant
I have been part of the dental community since 2012. I enjoy getting to know my patients and help to provide a comfortable dental experience for them.
Outside of work, I love spending time in the gym working out and reading. My husband and I enjoy being with friends and family, attending car shows, ziplining, hiking and traveling all over.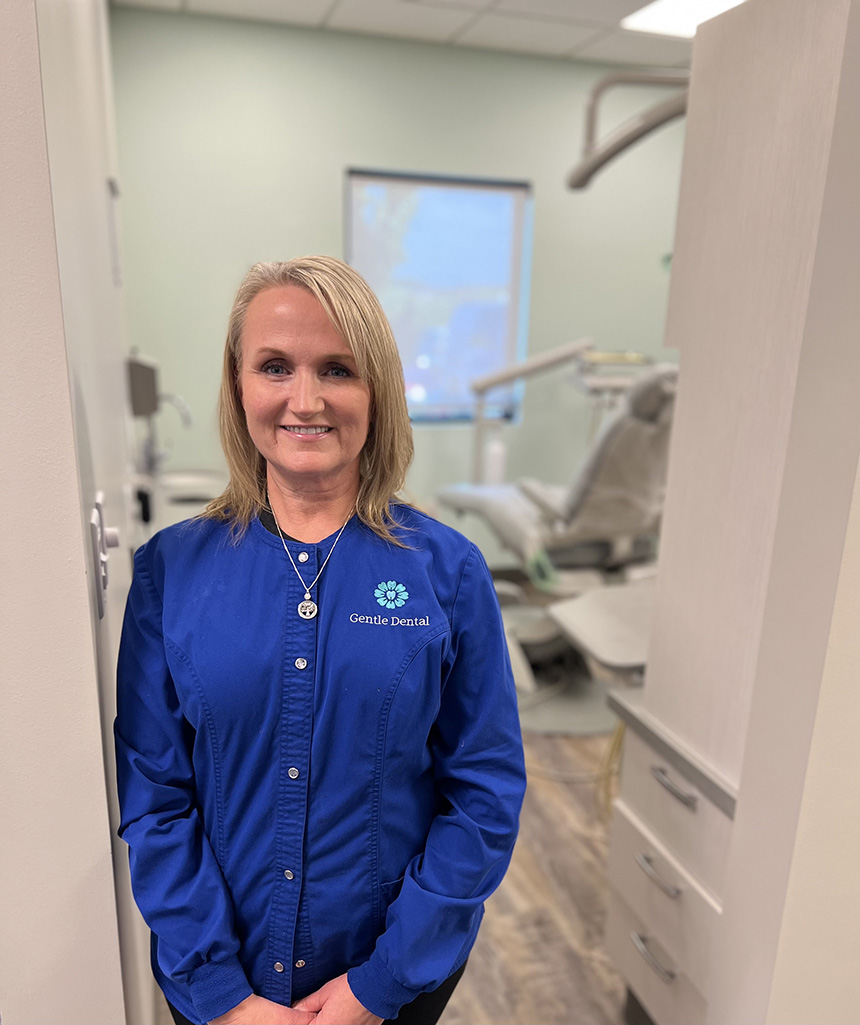 Sandy
Dental Hygienist
I grew up in a tiny town in northeast Nebraska and have lived in Norfolk, Omaha and finally Lincoln. I have been practicing in Lincoln since graduating from UNMC College of Dentistry in 1995.
I have been at Gentle Dental since April 2021. I love working with both Dr. Garcia and Dr. Pollock. They promote working as a team to provide the best patient care possible. I truly enjoy working with our patients and learning about them which helps me treat them as an individual.
My husband Jeff and I have two sons whom are both grown and in college. We also have two dogs who are pretty spoiled. They try to protect us from the Amazon and UPS drivers as best as they can! My personal hobbies include fitness and I also like to craft. So, it is entirely possible that you may find a stray piece of glitter on my face some days!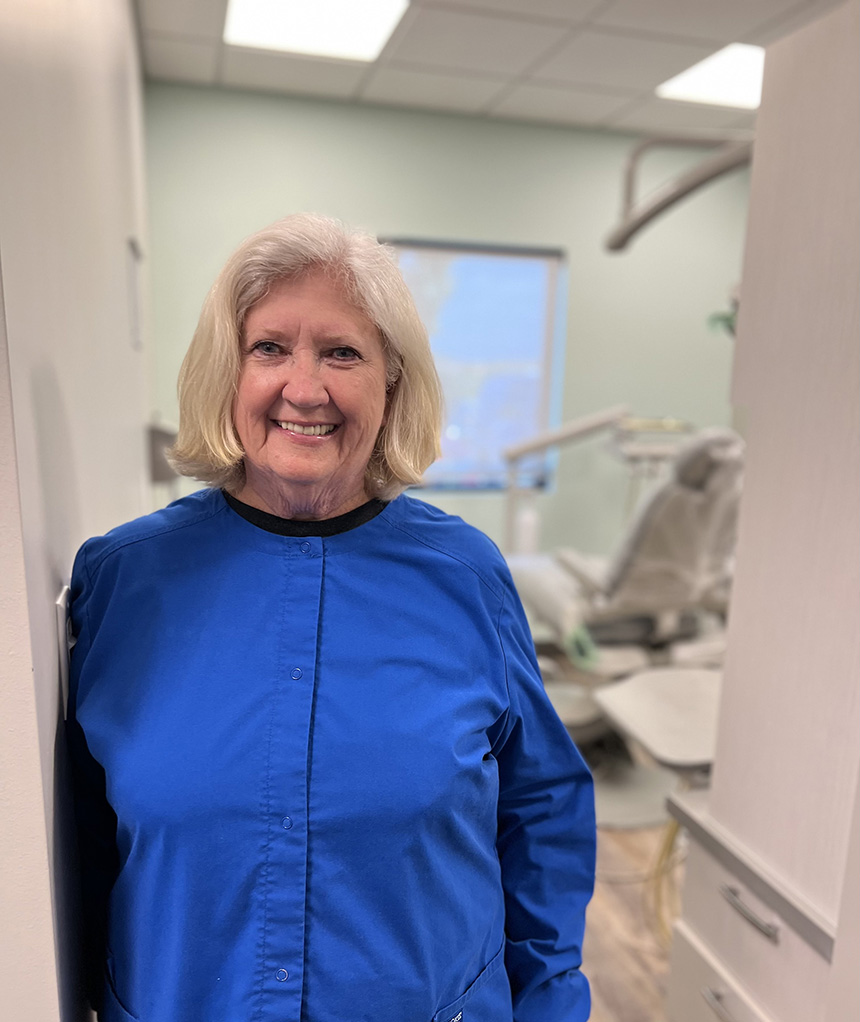 Sharon
Dental Hygienist
I've been a hygienist for 29 years. I moved to Lincoln in 2018 and started working as a substitute hygienist. I first worked at Gentle Dental as a substitute and now work one day a week.
I enjoy the dental profession as each patient is a challenge to assist with their dental health.
I have 3 daughters and a son, and 5 grandchildren that keep me busy with their activities. I also enjoy gardening, a good movie and my dog Gracie.
Denise
Patient Coordinator
I have been fortunate to work with families in dentistry for over 15 years. As patient coordinator, I strive to help you arrange your appointments, specialist referrals, as well as any questions you may have about your treatment plan or insurance. I enjoy working with this great group! Outside of the office, you will find me enjoying time with my huge family, husband and 3 amazing kids.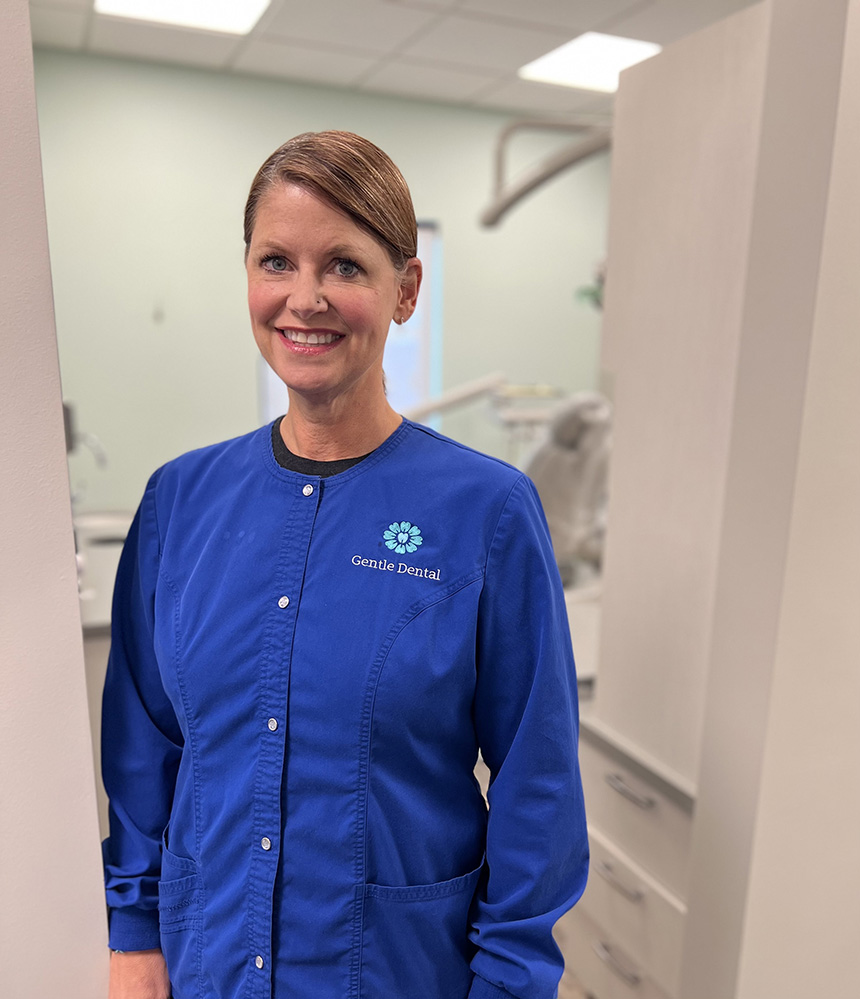 Teri
Dental Assistant
I grew up in the Milwaukee, Wisconsin area. Graduated from the Ottawa University with a BA in Communication and Public Relations. I moved to rural Nebraska in 2011 with my husband Tim and son Tyler. I am new to the Dental field but am enjoying the challenge dental assisting offers every single day! In my free time, I enjoy performing on stage, flying single engine aircraft and spending time with my family and friends.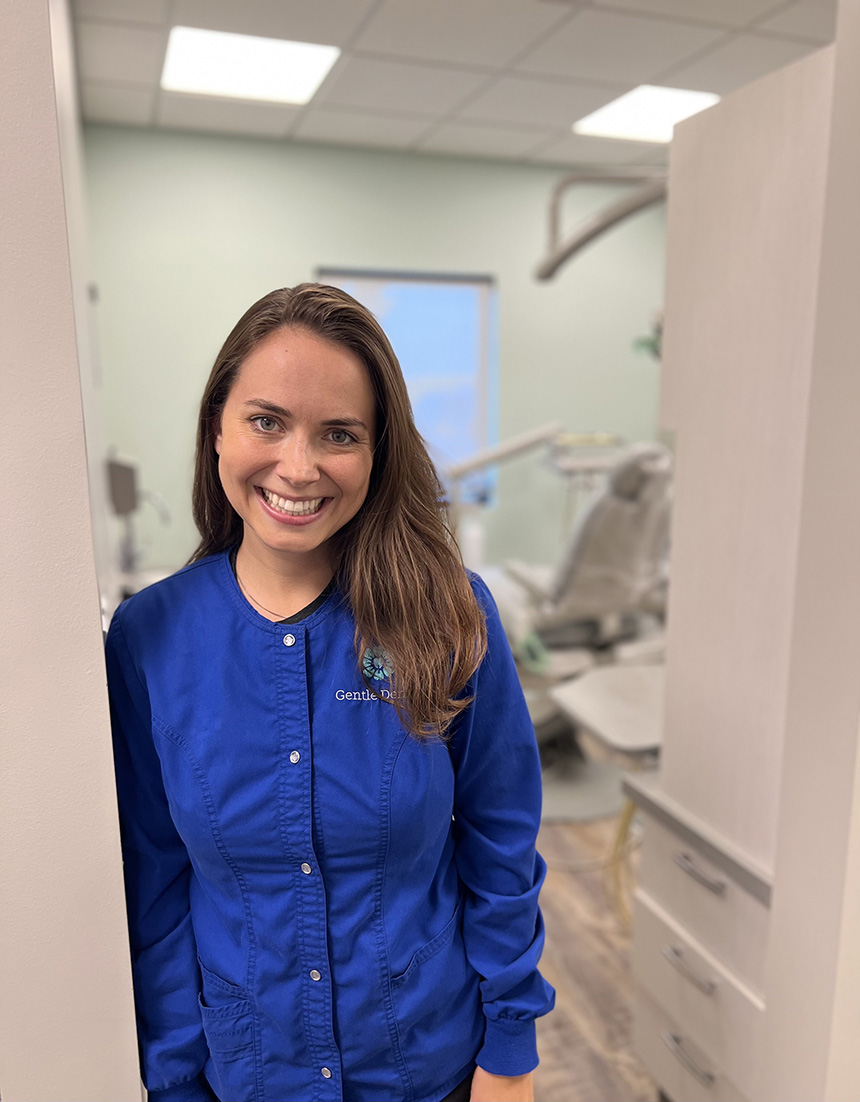 Haley
Dental Assistant
I am new to the dental field and loving it! I was drawn to dentistry because of my love for making people feel comfortable and encouraged. In my spare time I like to serve at my church, Christ's Place and hang out with my ferret, Elijah.